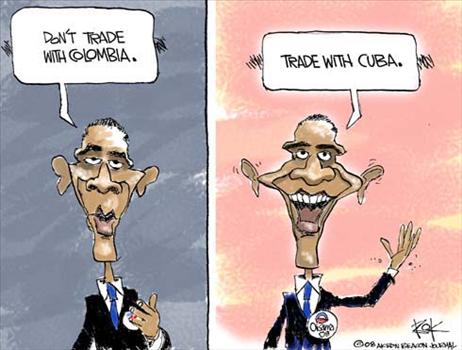 There is a lot of debate at present regarding the direction the Obama administration might take Cuba policy during its second term. Inevitably, the debate is focused on what politicians are saying in the United States. So it is good to see the folks at the International Institute for the Study of Cuba, have provided a view from the other side of the Florida Straits.
They have posted a translation of a lecture on the topic of US-Cuba relations given by
Dr. Néstor García Iturbe
one of the Cuban Communist Party's leading academics and experts on foreign affairs.
Dr García views the state of the relationship to be one of "crisis or conflict" and makes it clear that a "normalization" of relations will be difficult because what the US views as "normal" is not shared by the revolutionary government. He explains well how the Cubans regard their northern neighbour to be at fault and why its behaviour must change if any meaningful way out of the impasse between them can be found.
However, he posits a number of positive ways in which the Obama administration could move gently to build trust and develop proper relationships by using his powers as Executive and without having recourse to Congress.
Well worth reading...The full text is HERE.