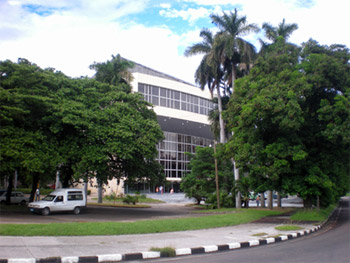 With Cuba's National Theatre having been completely restored,
The Havana Times
reports that the doors to its enormous Avellaneda Hall — with its three levels and 2,254 seating capacity — re-opened on Sunday, October 28, for the opening ceremony of the Havana International Ballet Festival.
Surpassed in size only by the capital city's Karl Marx Theater (which seats 5,000), the main hall of the cultural complex showed off its new look following months of renovation work. This improved image sharply contrasts with the gloomy appearance this majestic theatre has suffered for years.