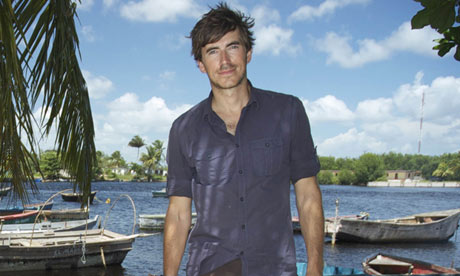 I was once fortunate enough to be assigned a press visa to visit Cuba on behalf of a British newspaper (I shall spare its blushes by not naming it) and attended not a few press conferences. At one, I was surprised by the less than well-informed and rather aggressive questioning from a representative of a well-known UK institution. I was more surprised by the fact that, knowing the kind of reports the unnamed correspondent filed, this individual was still being given visas to enter the island let alone a press pass. I happened to be standing beside the then head of Havana's press centre, which is an arm of the Foreign Ministry in charge of granting visas. I said to him: "Why on earth do you tolerate this guy? Have you seen the sort of disinformation he publishes? Why don't you tell him to stop lying about you, or else?" The Press chief looked at me wryly and replied: "What was it your dear Oscar Wilde said, Steve? There's only one thing worse than being talked about... and that's not being talked about? He writes a lot of rubbish but at least we are in there. Do you know how many times Brazil or Argentina are mentioned in his publication? You wouldn't know they exist!"
I relate this anecdote because yesterday evening I saw
a documentary on the BBC about Cuba by a young man called Simon Reeves.
(Pictured). Frankly, it was littered with so many of the most ridiculous errors of fact and sweeping generalisations that those who know Cuba well would find it hard to stomach. Nonetheless, like the Cuban press chief, I am heartened by the fact that it was aired by the BBC and by the simple observation that no matter how badly Mr Reeves tried to paint Cuba's economy, the shining, irrepressible smiles of the Cubans he talked to shone through. He did not find a single unhappy face and the photography was supurb. Despite the gloating way he suggested that capitalism was returning to Cuba, he nonetheless presented a place that many who watched would like to visit. Don't take Simon Reeves' word for it, go and see it for yourself.